Edit Sony HDR-PJ430V AVCHD/MTS/MP4 in FCP X/7/6
Summary: The easy workaround to get FCP X, FCP 7 and FCP 6 work with Sony HDR-PJ430V 60p footage is to convert HDR-PJ430V AVCHD MTS to Apple ProRes MOV which ensures the best result when using in FCP X/7/6.
The HDR-PJ430V is a 2-megapixel camcorder with 30x optical zoom and has a 35mm-equivalent focal length range of 28.6mm-858mm. It has a live-view 3-inch LCD. The camcorder has a maximum aperture of f/1.8. The camcorder allows manual setting of focus and white balance. The HDR-PJ430V stores video and photos on SD, SDHC, SDXC and MemoryStick Pro Duo memory cards and has 32GB of on-board storage. It captures video at a top resolution of 1920×1080 and 8.9-megapixel resolution stills as JPG files. The point here, you will find it painful experience to import Sony HDR-PJ430V 60p footage to Final Cut Pro for further editing. And there're some frequently questions quoted as below:
"My new sony camcorder (HDR-PJ430V) states on the box that it 'Works with FCP'. However, after opening the box, the directions from the camcorder say to contact apple, since the included software 'is not supported by Macintosh computers'. "
"I just purchased a HDR-PJ430V. I can import all video SD and HD video (frame rate of 60i or 24p), however FCP does not allow me to import video at the 60p frame rate. Any suggestions?"
There are mainly two reasons why you can not transfer 60p video files from Sony HDR-PJ430V to FCP, incuding FCP X, FCP 7 and FCP 6. Firstly, the recordings with the codec H.264/MPEG-4 are highly compressed for saving storage space and smooth playback, but the H.264 files are not suitable for editing, so editing H.264 MTS files in FCP is always a headaching problem for editors. Secondly, up to now, FCP can not always successfully recognize footages at 60fps. So if you want to ingest Sony HDR-PJ430V 60p AVCHD to FCP X/7/6, you will always meet the importing problem.
Fortunately, there is an easy way to fix the issue. Since Apple ProRes is the the most compatible codec introduced by App which ensures maximum editing quality and efficiency when working with FCP, the common practise for Sony HDR-PJ430V workflow with FCP is, get a Sony AVCHD Video Converter and transcode Sony HDR-PJ430V .mts/MP4 footage to ProRes MOV, which will save you both time and trouble, and all you need is to drag the result videos for prompt editing. For this purpose, this article will show you how to transcode Sony HDR-PJ430V 60p MTS to ProRes MOV in detail.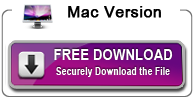 How to Convert Sony HDR-PJ430V 60p footage for Editing in FCP smoothly ?
Step 1: Download, install and run  Aovsoft HD Video Converter for Mac, and then click the "Add" button to load the .mts videos. You can also use the drag-and-drop method to load the 1080p .mts files to the application UI.
The program is an easy-to-use yet professional app which can be used as a Sony Handycam video converter under Mac OS X 10.9 Mavericks, 10.8 Mountain Lion, 10.7 Lion, Snow Leopard 10.6, Leopard 10.5. It is free, clean and safe to install and use. With it, you can effortlessly transcode HDR-PJ430V AVCHD/MTS/MP4 to ProRes MOV for  FCP X, FCP 7 and FCP 6, and it works well and converts flawlessly.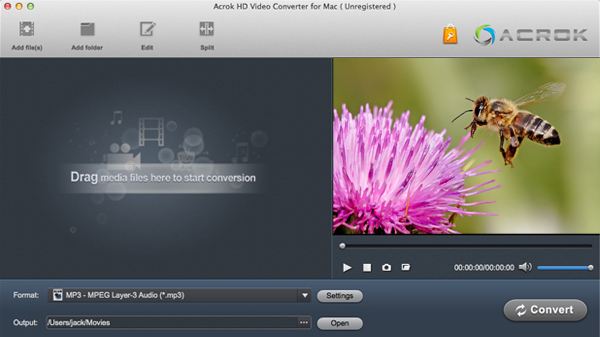 If you want to edit Sony HDR-PJ430V video in iMovie, you can convert Sony HDR-PJ430V video to AIC .mov.
Step 2: Click the Format box and select Final Cut Pro –> Apple ProRes 422 (*.mov) as output format.
Step 3: Click the "Convert" icon under the preview window, and the Mac Sony AVHCD to FCP Converter will start transcode Sony HDR-PJ430V video to ProRes MOV for FCP on Mac.
After the conversion, click "Open" to locate the result videos and then launch iMovie,choose File > Import > Movies…, to import the converted 60p or 50p AVCHD footage into FCP; prepare for editing. You will find that it's just a piece of cake to edit Sony HDR-PJ430V 60p video files in FCP X, FCP 7 and FCP 6.