How to play iTunes movies/music on Galaxy Note 3?
I've gone from iPhone to Android but I want to get all my music from my iTunes library to my Note 3. I've tried installing the Samsung Kies things but it doesn't work. Could I put my music from iTunes onto a memory card then into my Galaxy Note 3? Would it be able to play the iTunes format?
While the Galaxy Note 3 can perform some interesting new tricks, the thing that will matter to all users is the beautiful, full-HD screen. Even if you never slip the stylus out of its slot, you'll appreciate the sharper display. For get iTuens on Galaxy Note 3, you need a Galaxy Note 3 iTunes Converter.
In order to play iTunes movies and music on Samsung Galaxy Note 3, you should firstly remove the DRM limitation and convert the M4V movies to MP4 or other video formats compatible with Galaxy Note 3. Fortunately, there are many tools called iTunes DRM M4V remover that can help you to get rid of the DRM from iTunes movie purchases and rentals, one of which is called Aovsoft Media Converter. With this magic and powerful DRM converter, you are able to strip DRM protection from iTunes movies purchases and rentals easily and convert the DRM M4V to plain formats, such as MP4 supported by Galaxy Note 3. You can free download the iTunes to Galax Note 3 Converter trial version to convert iTunes M4V movies for Samsung Galaxy Note 3.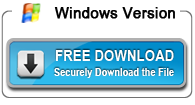 Hot Guide: Best way to get iTunes on Galaxy Note 5
How to convert iTunes movies/music to Galaxy Note 3?
1. Add iTuens movies/music into Galaxy Note 3 iTunes Converter.
2. Select output foramt (Video – MP4/Audio-MP3)
3. Click start button to start iTunes to Galaxy Note 3 conversion.
4. When conversion is done, click "Open" icon to get the converted media files. Transfer iTunes music and movies to Galaxy Note 3 for playing now.
Transfer MP3/MP4 to Galaxy Note 3 from Computer
On the device, select Settings > Wireless and network > USB utilities, and choose the Connect storage to PC option.
Connect the Galaxy Note 3 to your computer using the micro-USB cable.
On the screen of the device, select the Connect USB storage option.
A removable disk will mount to your computer. You will see it listed under Computer if you're a Windows user, or on the Desktop if you're a Mac user.
Drag and drop the MP3/MP4 files over to the removable disk.
Now, you can play iTunes movies amd music on Galaxy Note 3 for free.