Import MPEG2/XAVC MXF videos to Pinnacle Studio
Pinnacle Studio Ultimate is a powerful video editing tool and ranks among the best. The program comes with all of the standard editing features, as well as some unique perks, such as the ability to work with HDTV video format and original transitions and sound effects. With improved navigation and additional filter features, this video editing software is more user-friendly and hard to beat. Even with a user-friendly interface, Pinnacle Studio offers many features and customizable options. However, users find it's difficult to import MXF clips to Pinnacle Studio.
The .MXF file format is a format created specifically for high-definition (HD) digital camcorders. The format was developed jointly by Sony and Panasonic for use in their camcorders. Support for the format has grown and is now supported by Canon, JVC and Sanyo video camcorders. The format itself is based on the MPEG2, XAVC, etc. video codec it is difficult to edit. Video editing tools to edit and convert this format are only just starting to add support for this file type, that's why Pinnacle Studio Ultimate does not handle MXF files well.
The following tutorial will guide you through how to convert MXF to Pinnacle Studio friendly format using MXF Converter. It is free, clean and safe to install and use.
Converting MXF to MPEG-4, AVI, DV, WMV and other formats that Pinnacle Studio handles well:
Step 1. Load MXF footage to MXF to Pinnacle Studio Converter.
Run MXF Converter as thebest MXF converter, and click the "Add Video" button or the "Add from folder" icon to load your .MXF videos directly from your camera or a camera archive on your computer's HDD. You can also use this software as MXF player.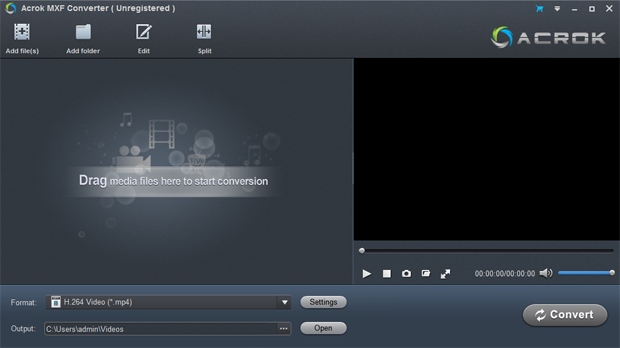 Step 2. Select Pinnacle Studio friendly format as output format
Click "Format" bar to determine output format. Here we choose "HD Video" -> "HD AVI Video (*.avi)" as output to convert MXF to 1080p AVI video for Pinnacle Studio.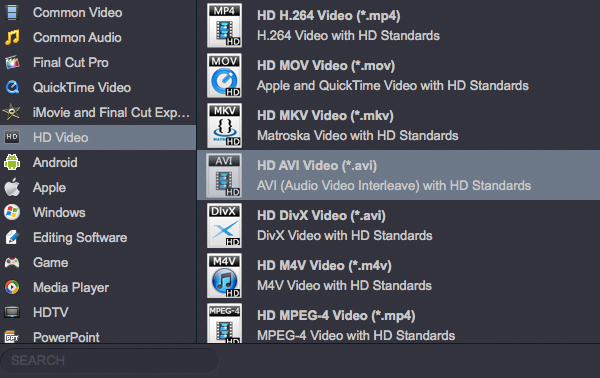 You can also choose MPG, MP4(Convert MXF to MP4, ), DV, WMV(convert MXF to WMV) as output format, which are available in Common Video, HD Video and DV tab of MXF to Pinnacle Studio converter.
Step 3. Determine you video resolution, bit rate, frame rate, etc.
Click "Settings" button if you'd like to customize advanced audio and video parameters like Video Codec, aspect ratio, bit rate, frame rate, Audio codec, sample rate, audio channels. Notice that you can not "convert up" video quality. If you selected HD Video in Step 2, we advise you to adjust the A/V parameters to be the same with source MXF footage so as to bear least quality loss at proper file size. To cut down file size, you may set down video bit rate, the lower bit rate you set the smaller file size you get. Do not forget to click "OK" to confirm your settings. Then type in a desired output location in the "Output" box.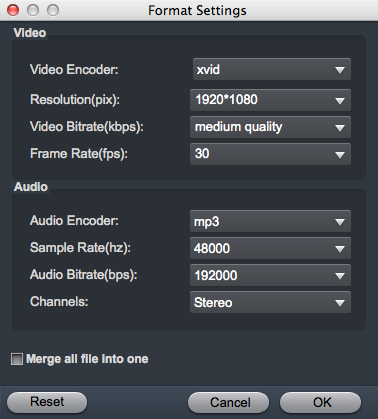 Step 4. Convert MXF to Pinnacle Studio Ultimate friendly video format.
Click the convert button under the preview window, the MXF to Pinnacle Studio converter will start converting MXF for importing to Pinnacle Studio. Soon after the conversion is finished, just click "Open" button to get the generated files for edit in Pinnacle Studio Ultimate.
Read more:
Import MKV to Pinnacle Studio
Does Pinnacle Studio 16/15/14 support MXF format?
How to import AVCHD to Pinnacle Studio 16/15/14
Transcode Sony XDCAM MXF to Pinnacle Studio
Importing Canon MXF to Pinnacle Studio
Transcode Panasonic P2 MXF to Pinnacle Studio
Import MXF files to Pinnacle Studio
M2TS to Pinnacle Studio converter
How to import MTS files to Pinnacle Studio