Transfer Digital Copy to Android tablet
Can I Play Digital Copy movies on Android tablet?
This is simply the movie industry's sugar coat Digital Rights Management (DRM) which locks down the video on the Digital Copy. The Digital Copy, however, will not play on unauthorized devices due to DRM copy protection. Unfortunately the Android devices have not get a license to play DRM contents, which means Digital Copy movies will not even play on an Android tablet or smartphone. So, for playing Digital Copy on Android tablet, you need the Digital Copy to Android Converter.
Top Digital Copy to Android Converter
Best Digital Copy to Android Tablet Converter Software-Remove DRM portected Blu-ray and DVD to Android Tablets, Convert Digital Copy portected movies to Android Tablets, Transfer DRM protection of Digital Copy movies for All Tablets.
The Digital Copy to Android Converter aims to help you make movies and music purchased through online stores free for different uses. Besides, this Android Digital Copy Converter is able to Remove DRM portected DVD Digital Copy movies and Blu-ray and to Android Tablets/Smartphone videos and movies files like .mp4, .wmv, .m4v, .asf, .mov, .wma, .mp3, .m4a, etc. to many other commonly used A/V formats, which makes it possible for you to freely enjoy the converted files on almost all multimedia devices, such as Nook HD, Kindle Fire HD, Nexus 7/10, Galaxy S3/S4, Galaxy Tab 3, Sony Xperia Z, and more. You can free try our Digital to Android Converter. And, you can get a 15% off coupon code.
How to play Digital Copy on Android tablet?
Before conversion you need first to transfer Digital Copy to computer in Windows Media (.wmv) or iTunes video format (.m4v). And here we go with the DRM removal process.
Step 1.Run Digital Copy Transfer to Android Converter, drag and drop digital copy movie to the software.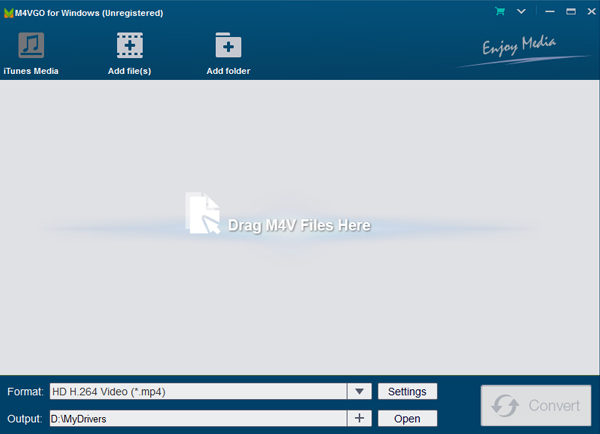 Step 2. Select an Android friendly format, e.g. H.264 .mp4 for conversion.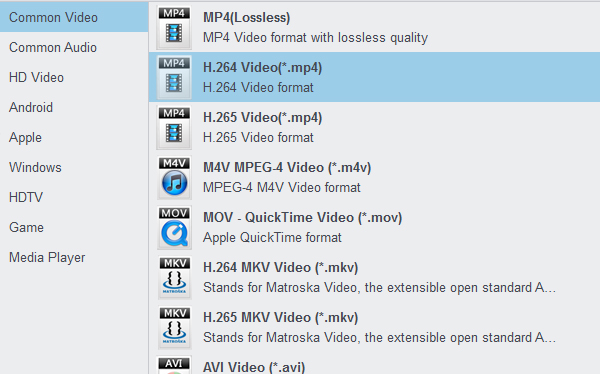 You can click "Video Files to", choose "MP4 (AVC)" under "Common Video".
Step 3.  If you like, You can click settings button to adjust the output parameters. Such as resolution, bitrate, etc.
Step 4. Click the start button to transfer Digital Copy to Android tablet/phone supported video format-MP4.
Some tips on using Digital Copy to Android Converter:
1. The software must be used on an authorized computer, i.e. when a DRM movie is playable on your computer, you can convert it, and otherwise the software will not convert the movie.
2. Although the software is compatible with Windows XP and 2000, the Windows 7 operation system is preferred.
3. If you're converting Digital Copy movies from iTunes Store, better set it not remember position before converting movies. Here's way to go:
Launch iTunes, and switch to "Movies" under LIBRARY. Select the videos you'd like to convert, right click on them, and select "Get Info".
Switch to "Options" tab, find "Remember position" and select "No" from its drop-down list. Click "OK" to confirm.